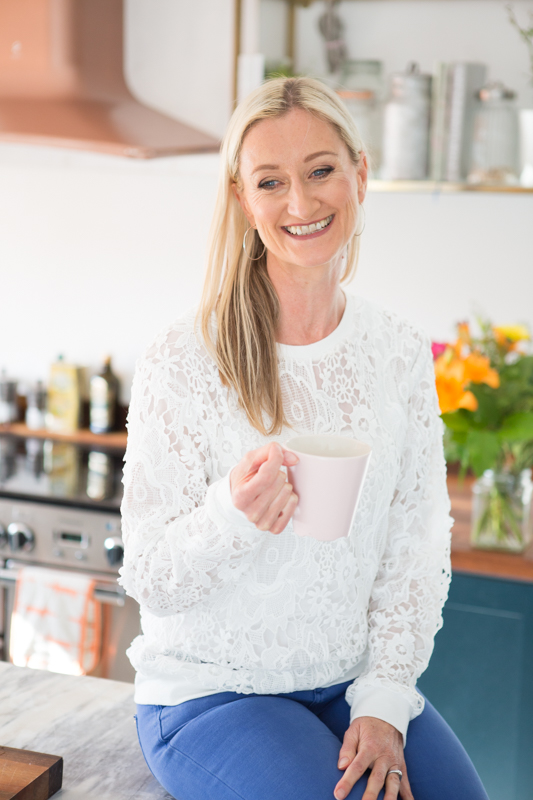 ReNew Your Health Program (Oct 2018)
The main reason I decided to come see Liz was because I was recently diagnosed with Multiple Sclerosis and I was about to receive a treatment called Lemtrada. I wasn't overly worried about my diet / lifestyle but I knew there were many changes / choices I could be making differently to actively improve my new life with MS.
My only hesitation before starting the treatment was the cost but I have absolutely no doubt now and I would do the same all over again. As the knowledge and help Liz gave me got me through an incredibly hard time and set me up for the future.
At the start of my treatment I felt relatively good and reasonably healthy. But a little lost after my recent diagnosis of MS and wanted to find out how I could improve my health besides taking lots of medication.
The most beneficial element of the treatment I received was the knowledge and understanding of food / supplements / herbal products that I could use to better myself and influence my disease. I had confidence in the knowledge Liz had taught me in regards to nutrition to carry on supporting my body the best way I could.
I think that my biggest break through was just being able to learn and have the knowledge to be able to carry on my new life changes by myself thanks to all the support and knowledge Liz gave me.
My main take away from this program is how to think differently about how to control/help your body. There is such a wide variety of different things you can do apart from just taking a prescribed medicine.
Speaking with Liz on occasion briefly via email or Facebook just to have an extra boost and to remind you of the past and to make sure your doing the right things!
All the changes were relatively easy for me to make as I had such support and guidance from Liz. I am not too fussy about food, have always been a vegetarian and so it wasn't hard to adjust my meals plans. Just needed more structure and to stick to a routine which Liz guided me through and I have managed to semi stick to everything which is great!
I Have a better understanding of my body and it's within my knowledge and ability to make these changes. I really do have a much better understanding of my condition and all the different ways you can treat/help it, it's doesn't always have to be subscribed medication from your doctor.
It really was great working with you and I definitely miss it! It was wonderful and I'm a better person for it!
---
ReNew Your Health Program (March 2019)
"Due to a combination of very high stress and being overweight I was in chronic pain from fibromyalgia and thought I was going to be in a wheelchair anytime soon! That, plus the fact that I have an under active thyroid and am menopausal, had left me feeling very depressed. Thirty years of anti inflammatories had caused leaky gut and IBS.
As soon as Liz started to treat all of the above through changing my diet and giving emotional support through NES and other hollistic therapies I started to see the benefits. I am now off all my pain meds and the hrt and my thyroid seems to be behaving itself.
Liz has helped get my life back and I couldn't have done it without her. I am more positive, healthy and have more energy as am virtually pain free. This in turn has rubbed off on my family and friends – it has lifted a huge black cloud. I particularly love the way Liz teaches you – explaining everything along the way. It has meant I now have control back over my wellbeing. Thank you Liz so much "
ReNew Your Health Program (Jan 2019)
When I first went to see Liz, I was exhausted all the time, I felt bloated, and generally ached all over. I would say that following my first session with Liz, my life changed and it wasn't just down to nutrition as Liz takes a holistic approach to looking at 'the whole picture'.
With supportive, non judgemental nutritional advice my aches and pains eased away, but on another level, my relationships with people and attitude towards life improved dramatically, my energy has come back and I'm the happiest I've ever felt.
I continue to see Liz today because, I feel you can always make improvements in life and I want to be the best version of myself. Liz is continuously expanding her knowledge and expertise and I'm always excited and intrigued as to what she is going to advise me.
I'm grateful and blessed to have Liz in my life and I would recommend to anyone who is ready to make a change, You need to see Liz!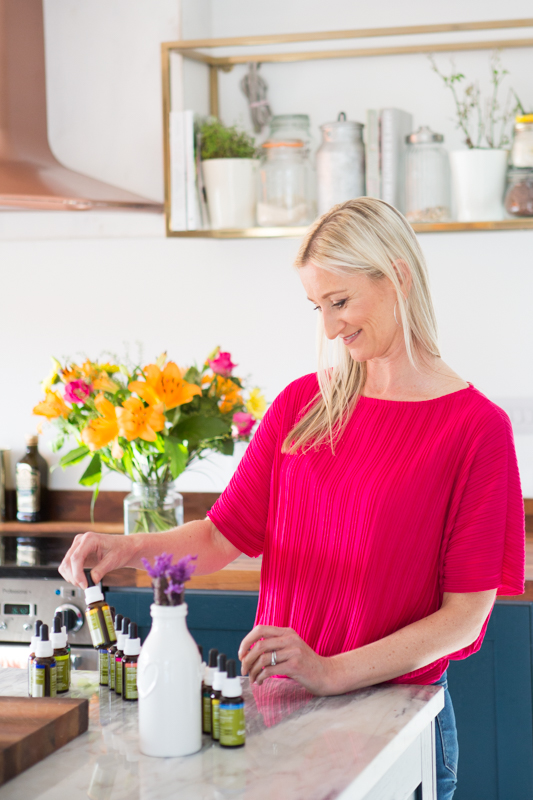 ReNew Your Health Program (Nov 2018)
I can't tell you how happy and how I feel better within myself, even in small changes and only 10 days  are like milestone happening for me and that's already giving me more of the right frame of mind that with time, effort and precistance things will get even better.
---

ReNew Your Health in 90 Days Program (Oct 2018)
I lost a wack more weight. Down to about 75.5kg.   I had to buy a pair of jeans on Friday – size 12!   Not bad eh.  Haven't been there since my 20s!    Down from an 18 in Feb.
ReNew Your Health in 90 Days Program (Oct 2018)
Thank you very much ,you have a great impact on this journey . You are saving my life 😊appreciated.
ReNew Your Health in 90 Days Program (Sept 18)
Finished my 90days to renew your health with Liz Sheehan.
Educating me about anti-cancerous foods and the lifestyle I now live 80% avoiding refined sugars, dairy and gluten but we all have to feed our soul so 20% of the time I can treat myself to what ever I fancy.
The start of this journey was tough it's like coming off a drug (not that I know how that feels) when eliminating certain foods, energy is like a rollercoaster, skin changes, cravings are crazy, headaches, feel ill, look like crap, etc…
Now I feel amazing, energy levels are great, skin has improved, reached my dream 28'' waist, my mind is clearer and I'm generally much happier with life and finally love who I am!
Thank you soo much @renewyourhealthin90days for your help with NES health treatments and educating me.
Need advise or help with improving your health I highly recommend this lady, really worth the journey
Nutrition (April 2018)
Am feeling so much better – have pretty much done everything we discussed but it hasn't felt like a massive overhaul which is good – haven't had crisps / tea / sugar for 3 weeks now and my alcohol consumption has gone from approx 25 units a week to about 7 and even that hasn't felt drastic so thank you so much!
Nutrition (7 March 2018)
Highly recommend Liz! She changed my life for the better!! I seen 7 specialists and liz is the only one who has ever helped me!!! Thank you liz I'm forever grateful 
🙏 
💕
💕
💕xxx
---
Nutrition (7 March 2018)
Liz is the most knowledgeable person in her field of practice, that I've ever met.
Highly recommend her to all. She is highly dedicated to help every single person and her enthusiasm translates into real changes in people's lives.
Nutrition (6.2.2016)
I just wanted to say thank you sooooooooooooo much!!! I think I was heading for depression I really do, but I feel so much better and it's all down to your help. You are wonderful!!!!
Nutrition (6 March 2018)
I highly respect and recommend Liz to anyone who needs guidance, she really is amazing and it's down to her that I have energy and zest back after having thyroid issues which weren't/aren't being helped by the doctors prescription and lack of knowledge. Don't hesitate to make an appointment, everyone needs a Liz in their lives!
Nutrition (15.1.2016)
Hiya Liz, this is no exaggeration……I bought a top last week and was going to return it because it was too tight. I tried it on again today (5 days into Paleo) and it fits!!! I have so much more energy and feel so much healthier already..!
Nutrition (12.4.2016)
Well Liz, when I embarked on this journey of healing my 'leaky gut' autoimmune inflammatory condition, with all the dietary changes and work we are doing on my digestive system, you said it would take 3-6 months to start to feel better…….well after 18 months of being in so much pain 80% of the time, hobbling around unable to walk without pain, being on painkillers for much of that time…..well, today after picking up my boys from school i played 'bulldog' in the playground with 20 kids!! My word, this is the first time I have been able to run and not feel my sacrum falling out, for years……whatever is it you have me taking for the past 3 months is working. So much gratitude for you and your knowledge……the light at the end of the past 18 months tunnel is shining bright. Thank you, you are amazing. If anyone is having inflammatory issues, auto-immune, bring Liz into your life to change it! x
Nutrition/Bush Flower essences (8.2.2106)
THANK YOU so much for yesterday's consultation with M (age 7). You totally put him at ease and I was so impressed and pleased how he enjoyed the session. I could just tell by how much he was chatting! He's very positive with administering his drops and loved making them thank you!
---
Nutrition (19.6.2015)
It would not be an over statement to say that seeing Liz has changed my life: physically, I've lost half a stone (stubborn baby weight), I no longer have cravings, I have a lot fewer headaches (I was taking pain relief almost daily before) and have managed to avoid several family colds. But the benefits haven't stopped there: I feel a new zest for life and as though my whole way of thinking and living has been changed for the better too. I highly recommend Liz, who is super knowledgable and perceptive without being pushy or pressurising. Thank you so much Liz, you really are amazing!
Australian Bush Flower Essences (22.1.2015)
I have noticed differences in both boys. x is not moaning so much and not talking in baby language. Seems bit more confident too. y has been bit more accessible in getting closer to him, cuddles etc he is coming on much better at school, reading has improved, writing improved, bit more confident, brilliant, so keep doing what u are doing, amazing work.
Numerology Report (10.12.2014)
"I just wanted to share my initial thoughts, no one has ever got close to describing me & to me I am an anomaly! So to read this report & go yeh that's spot on, is fantastic!"
---
Australian Bush Flower Essences/Nutrition
I took my son to see Liz a year ago. He is a young adult with Aspergers Syndrome and at the time he was in a very bad way and his behaviour was out of control.
The whole family was very stressed and I was not overly hopeful that bush flower remedies would help him as we had tried everything. But his progress was actually quite rapid. Liz asked a lot of questions and seemed to get to the bottom of difficulties before creating a blend of flower remedies for specifically for him.
Soon he became a lot more calm and flexible. Over the months I have noticed a steady improvement, he discusses his feelings, which before was very difficult and can more often than not take advice ,which also is a major milestone.
As a nutritionalist Liz has also been able to advice us on diet which has a big impact on him (there have been many studies on the affect of diet on Autism). This has helped him take responsibility for himself, working on a diet and noticing how much better he feels. His independence and confidence have transformed and the change has now been noticed by everyone. We are now all taking bush flower remedies and I am still amazed at the difference they make.
---
Numerology/Australian Bush Flower Essences/Reflexology
I've seen Liz a number of times over the last year. What I love about Liz is that she will adapt her treatments according to what she feels will suit me best. I completely trust her judgement, because every single time I've been to see her I've walked away feeling a zillion times better, happier, calmer & happier than when I arrived !
Her work with Australian Bush Flower Essences really blew me away. I was unsure exactly what to expect, but Liz put so much thought and care into choosing the right blends. They've become my go-to resource for any time when I'm not feeling 100% emotionally.
The numerology rocked my world. I've always been a bit sceptical of it, but when we sat down and went through it all I couldn't believe how accurate it all was ! Now I have PDF with all my numbers and am always going back to it. It's so so useful & has really helped me go through some difficult times, and also given me the confidence to make some big decisions.
And last but most definitely not least, Liz's reflexology. Oh my goodness, this has got to be one of the most relaxing treatments I have ever had. Each time I've had it I've left her treatment room feeling so grounded and calm. Her insight into what's going on in my body and emotionally are always spot on. Not only does she help fix whatever niggles I've had, but I'm always so deeply relaxed afterwards that I feel brand new !
Seriously, don't think twice about booking in a session with Liz!
---
Nutrition
I felt I needed advice to help deal with my hormones and energy levels so saw nutritionist, beauty and holistic therapist Liz Sheehan. Liz identified the areas of imbalance in my lifestyle and gave me tips and guidance on how to improve it all.
Firstly, reduce my caffeine intake; she has me sipping on Pukka Relax tea throughout the day. I am also taking an Australian Bush Flower Calm & Clear essence which I have to say has definitely helped my mood swings – my other half may beg to differ but he daren't – and I am also sprinkling half a sachet of Pukka Vitalise powder (a powerful formula of nutritionally concentrated organic foods and antioxidants) in my green juice every morning which is really helping my energy levels. Please don't think I make myself a fresh green juice every day, I wish! No, I cheat by buying Waitrose's apple, kale and lime with a hint of ginger juice, no rubbish in it, tastes great and saves me time and more mess.