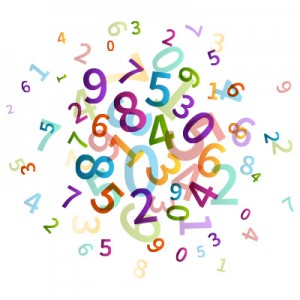 In the same way as you read the planets positions at the time of your birth to find out your personality traits in Astrology, or you read the lines and bumps on the palms of your hands in Palm reading to find out your characteristics. In Numerology you can find out your true nature, your strengths and weaknesses and special talents by reading the numbers of your birth date and birth name.
Numerology is used as a practical method of understanding your own deeper nature: your talents and your life goals; your hidden characteristics; your opportunities that will come to you during the years ahead. It describes the cycles you experience during the course of your life, and offers guidance in career, romance, and prosperity. In short, numerology is a self-help tool, providing meaningful advice for all types of situations.
Numerology is based on the ancient spiritual science of numbers. All the ancient civilizations of Atlantis, Babylon, Egypt and India the Mayans and Hebrews and more all used number systems to find deeper understanding of themselves and the universe. In the west Numerology was made popular 2500 years ago by the Greek Mystic, Philosopher and Mathematician Pythagoras.
Using the unique identity of your date of birth and full name at birth a complete characteristics profile can be produced.
Short Report (approx. 14 pages) includes:
Life Path Number: The road you are travelling.
Birthday Number: Your special talent.
Expression (Destiny) Number: Your physical/mental constitution.
Heart's Desire (Soul) Number: The inner you – your urge/motivation.
Personality Number: How others see you.
Maturity Number: Your underlying wish/desire.
Karmic Lesson Number: Area that need some work.
Hidden Passion Number: Special strengths/talents.
Balance Number: How you deal with difficult situations.
Click Here to view a sample PDF
Full Profile (approx.25 pages). Everything in the short profile plus: 
Minor expression/hearts desire Numbers: based on how you introduce yourself.
Bridge Numbers: How you close the gaps between your Core Numbers.
Plane Numbers: How you function on the Physical, Mental, Emotional and Intuitive levels.
Rational Thought Number: The way you think.
Cornerstone Number: How you approach opportunities/obstacles.
Subconscious Self Number: The areas of your character that need to be strengthened.
Challenge Numbers: The 4 challenge periods to overcome in your life.
Pinnacle Numbers: Particular lessons to be learnt during the different periods of your life.
Click Here to view a sample PDF
 12 Month forecast (approx. 46 pages):
Pinnacle Numbers: Lessons you are working on your Life Path.
Cycles: The different cycles of your life.
Transit Stages: Physical, Mental, Spiritual. Specific influences in your life.
Essence: The Influences in the current year.
Personal Years: Trends and circumstances for the coming year.
Personal Months: Trends for each month of the coming year.
Personal Days: Trends for each day of the coming year.
Click Here to view a sample PDF
Pricing
| | |
| --- | --- |
| Short Report | £12.00 |
| Full Profile | £17.00 |
| 12 Month Forecast | £12.00 |
| Full profile + 12 Month Forecast | £25.00 |
Order form
The details that I need to produce your report are:
Full Original Birth Certificate Name – Exactly as it appears on your original birth certificate (even if you were adopted) regardless of whether you currently use this name today or not. If this information is incorrect the report will be incorrect also.
Date of Birth
Your Current First and Last Name – The name you use to introduce yourself.
I process every report personally and manually and do my best to ensure your report is delivered within 24 -48 hours.
Thank you for your order and patience.
These charts have been created with the Decoz numerology software, they are generic reports from the most accurate software on the market. The words can be a little strong at times so please take the message and don't hang onto the individual words.