Do you have a health concern?
I believe that prevention is better than cure when it comes to your health, but I also believe that your body can heal itself if you give it the right nutrients and the right environment and therapeutic interventions.
Hi, I'm Liz and I've written this post so you can understand a bit more about what a registered nutritional therapist does and how I can help you.
What is a Registered Nutritional Therapy Practitioner?
So, a registered nutritional therapy practitioner is someone who will look at your diet to see where nutritional imbalances lie and correct the differences to help your body heal itself. Nutritional therapists will also work alongside a medical professional (your GP, consultant).
A bit about my training and qualification
I started my training in 2008, and studied for 3 years at the College of Naturopathic Medicine in London. My training was based on the Functional Nutrition model that looks at the whole person, not just an isolated set of symptoms. It is a level 5 qualification with 400 hours of lectures and clinical practice. Year 1 was Biomedicine and then 2 years of Nutrition. I travelled 1 day per week to London. I loved loved loved my course but I didn't love the travel!!! I'm registered with BANT, the British Association of Nutritional Therapists and the CNHC, the Complementary & Natural Healthcare Council and IFM the Institute for Functional Medicine.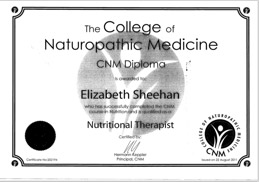 I'm passionate about the science of the body and the science of food and as part of the commitment to my work and for my continued professional development I meet weekly with a mentor from the Institute of Functional Medicine as well as doing my own learning and keeping updated with new research that comes out. Nutrition continues to grow and develop at a fast pace. Because I want to help you as much as I can I have done a Basic Pharmacology course so I can understand more about your medications and work more closely with your Dr/consultant. I have also done a course to learn how to read blood tests from an optimal health perspective.
Who are my clients?
I work with open-minded individuals and groups who are frustrated and struggling with health issues. Perhaps you've been to a doctor but your condition is still unresolved or even left undiagnosed. Maybe you've got a diagnosis but still feel unwell. Perhaps you've lost faith in medicine altogether and don't know where to turn.
I will teach you how to use Food as Medicine, make simple but powerful lifestyle changes and share many other tools to help you reduce stress, improve your emotional outlook and health, so that you have more vibrancy, have more energy, sleep better and experience a new lease of life. How can you say "No" to that?!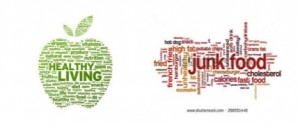 I see clients who are dealing with a wide range of symptoms: PMT, menopause problems, fertility, stress and anxiety, diabetes, thyroid problems, cancer, acne, digestive system problems and many more. It's such a pleasure to help my clients move away from experiencing symptoms and moving towards better health and vitality.
No matter what your symptom, my aim is to get to the root cause. For example, if you're having symptoms of anxiety then the root cause could be in your gut. Or if you're struggling to lose weight, it could be because you have a food intolerance, toxicity, a thyroid imbalance or because of chronic stress. I'm a detective trying to find out how your health has got to where it is today and find a solution.
How I work
So what does a session with me look like?
I will send you a comprehensive health questionnaire, and a food and symptom diary to fill in before you come. I'll review it before your session.
During your session, I will spend time exploring your health history to help establish the possible root cause/s of your symptoms. I will be able to show you a map of your health history so you can understand how you have got to where you are today.
We'll talk about what's happening in your body, and give you an understanding of why it's happening.
I will have already looked at your food diary to see if there are any nutrients that you are lacking. And then, together, taking into consideration your time constraints, your budget, your energy levels and any food likes/dislikes, I'll put together a nutrition plan for you.
I may ask you to get copies of your most recent blood tests, ask you to go to your Dr for blood tests or recommend Functional testing as a way to see exactly what's going on in your body.
The kind of Functional testing I recommend is stool analysis to see if you have any "bad" bacteria's, yeasts, even parasites that need to gotten rid of. How much of the "good" colonies of bacteria you have growing, but this test also looks at how well you are digesting proteins, fats and carbohydrates. I know this sounds yukky but it's a really affective way of seeing how your digestive system is functioning as opposed to the medical model of looking at the structure of your digestive system.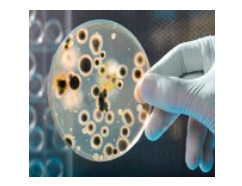 Another test I frequently use is a salivary adrenal stress test. If you have had chronic stress then it may be that your adrenal glands are compromised and that's why you've been feeling so exhausted even if you have a healthy diet and lifestyle. This is a simple saliva collection and results are back in a week.
Other tests I use are for a complete look at your thyroid hormones, (there is more to the thyroid picture that just TSH), food intolerance, heavy metal toxicity, hair mineral analysis and hormone testing (potentially see why you are having menopause symptoms, PMT, irregular periods or fertility issues). Also Optimal Nutrition Evaluation that looks at how well your body is using your nutrients and where any insufficiencies may lie.
Knowing all of this may answer unexplained symptoms and may drastically speed up time for improvement in symptoms because there is no guesswork involved, no trail and error with foods and supplements. So depending on your needs, I may recommend therapeutic dose supplements and/or recommend specific diets and some simple lifestyle changes to support your body during your healing process. Even though I may recommend supplements to help improve your symptoms or damped down inflammation, or boost your energy levels, I don't believe there is a "magic" pill to solve those problems. You have to put the work in to get the most benefits to your health and I will be there to guide you along the way.
N.B. "Only dietitians and nutritional therapy practitioners are trained in clinical practice to give one to one personal health advice, and can prescribe nutritional supplements". http://bant.org.uk/about-nutritional-therapy/nutrition-titles/
Testimonials
"It would not be an over statement to say that seeing Liz has changed my life: physically, I've lost half a stone (stubborn baby weight), I no longer have cravings, I have a lot fewer headaches (I was taking pain relief almost daily before) and have managed to avoid several family colds. But the benefits haven't stopped there: I feel a new zest for life and as though my whole way of thinking and living has been changed for the better too. I highly recommend Liz, who is super knowledgeable and perceptive without being pushy or pressurising. Thank you so much Liz, you really are amazing!"
"Hiya Liz, this is no exaggeration……I bought a top last week and was going to return it because it was too tight. I tried it on again today (5 days into Paleo) and it fits!!! I have so much more energy and feel so much healthier already..!"
I just wanted to say thank you sooooooooooooo much!!! I think I was heading for depression I really do, but I feel so much better and it's all down to your help. You are wonderful!!!!
CLICK HERE TO READ MORE TESTIMONIALS
Final thoughts
Almost all disease is diet and lifestyle related. You may be born with a genetic predisposition but it doesn't mean that that gene will get switched on. The gene is the bullet in the gun. It's your diet and lifestyle that pulls the trigger.
I really LOVE my work and I really don't believe you should have to put up with any of your 'symptoms'. Please don't be fobbed off by your Dr. You live in your body and if you are experiencing symptoms it's your bodies way of telling you that something isn't working right. Your body is a complex "machine", so may things could go wrong. The medical model doesn't always have all the answers. Hopefully I can bridge the gap and shed some light from a different view point.
So if you're struggling with your health and feel like I can help, then please email or call me, and we'll arrange an appointment time so you can get started on your journey to better health!